AESP Topic Committees are a great way to contribute to the industry and work alongside other members who share your same area of interest or expertise. AESP offers professional participation in seven Topic Committees covering broad interest areas in the energy services field.
Members of Topic Committees meet in person to plan their activities at our Annual Conference and stay in touch through teleconferences throughout the year. Topic Committees play a role in influencing all aspects of the Association's activities, including writing articles, organizing webinars and reviewing presentation abstracts for the Annual Conference.
Select a Topic Committee to learn more about its mission and leadership. To join a topic committee, sign up to receive topic committee news, if you have questions, or want to get involved contact Jenny Senff.
Membership in AESP is required to participate in a Topic Committee. To join AESP, contact Ashley Smith.
Business Issues and Models
The Business Issues and Models Topic Committee will serve as a resource for discussion, sharing information, and providing thought leadership on the changing business environment for energy services (demand response, renewables, distributed generation, pricing, smart grid and energy efficiency) and its implications for energy services providers. Included in this effort will be work on issues, concepts and tools that are focused on making energy services a viable business activity for utilities and other providers.
Committee Leadership
Dan Waintroob, Consultant
Rosa Cassidy, Franklin Energy
Gas Energy Efficiency
The Gas Topic Committee creates an engaging and focused forum for gas utilities, implementers and other industry professionals to discuss the unique challenges and opportunities presented by gas energy efficiency. This is a cross-cutting Topic Committee. Items covered here include areas such as marketing, customer engagement, evaluation, planning, design and implementation.
Committee Leadership
Theo Love, Green Energy Economics, Inc.
Implementation
The purpose of Implementation is to effectively design, manage and align program offering that entice customers to participate in our programs to achieve designed goals. To support this objective our committee uses the expertise of our members to gather knowledge of real time experiences that can be available to all members. Our mission Is to serve as a forum for open discussion with recognized experts in the field to explore/develop innovative and successful program designs and strategies. Through a collaborative vision we are dedicated to provide valuable industry knowledge to our members, that is current and relevant, to assist in navigating through the challenges of our roles.
Committee Leadership
Bill Clemens, DTE Energy
Lee Levitt, GE Current
Innovations in Tools and Technology
The Innovation in Tools and Technology Topic Committee will serve as a resource for the energy industry to identify new and emerging tools and technologies, share learnings related to new products, and learn about upcoming trends that will impact the industry. This information will be disseminated to AESP members via presentations and papers. A specific focus for this committee is to increase the amount of content related to technology innovation at conferences.
Committee Leadership
Deb Dynako, Slipstream
Kurt Hauser, Missouri River Energy Services
Marketing
The purpose of marketing is to connect with our audience in a way that is memorable, engaging, relatable, and most importantly, valuable. As marketers we help transform the everyday and the complex. The marketing topic committee uses our expertise and imagination to CREATE the extraordinary. Our ideas seduce, shape, and create an emotional response—moving our industry and its customers toward the next big adventure, and connecting with people along the way. We're creators, storytellers, artists, sounding boards, partners, and friends. We're here not only to market the right things, but to market things right.
Our mission is to embolden today's energy services professionals to share, learn, and advance discussion about marketing, communications, and customer engagement.
We aim to serve professionals who are dedicated to providing valuable energy services. We will work collaboratively with other committees on cross-cutting efforts to share top trends and the industry's biggest issues. Our work enables us to learn in our professions and become a resource for other industry professionals providing benefit for the greater good of the entire AESP membership.
Committee Leadership
Karen Germain, ICF
Stacy Blumberg, TRC
Pricing and Demand Response
The Pricing and Demand Response (DR) Topic Committee provides a forum in which diverse market actors can discuss the issues and opportunities currently facing the electricity industry; learn about innovative and successful pricing and DR program strategies and designs; and work collaboratively to overcome barriers that are impeding deployment of additional innovative demand-side programs.
Committee Leadership
Ben Bunker, Energy Hub
Jordan Folks, Opinion Dynamics
Research & Evaluation
The Research and Evaluation Topic Committee serves as a platform to inform our energy services industry through rigorous and thoughtful methodologies. We seek to drive the conversation on the evolving role of evaluation as a resource to manage and support energy programming. This committee explores a host of issues, including (but not limited to) methodologies, best practices, practical examples of how research and evaluation inform, drive, and shift progress, and regulatory issues affecting evaluation and research requirements and needs. Our committee, which is comprised of a diverse group of utilities, agencies, and contractors, is an information-sharing platform that maintains the mission of advancing market research, evaluation, and green house gas in support of energy services activities and rapidly disseminating valuable information to AESP's membership.
Committee Leadership
Jake Millette, Michaels Energy
Rick Bain, Consultant
Women In Energy
AESP's Women in Energy Council celebrates women and their accomplishments, in our industry and serve as a conduit for mentoring and leadership roles.
The group focuses and discusses critical topics that affect women in our industry such as:
Career advancement
Work-life balance
Diversity/equality
Conflict resolution
Female empowerment
Developing future women of STEM
Committee Leadership
Charmaine Cigliano, Board Chair
Laura Schauer, Board Chair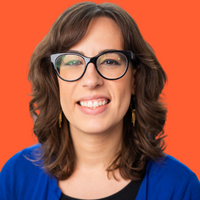 Jen Rhodes, Board Chair
Jes Rivas, Board Chair
Katherine Johnson, Board Chair
Katie Falk , Board Chair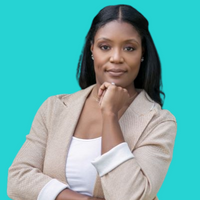 Kierra Riser, Board Chair
Renee Guillory, Board Chair
Emerging Professionals
AESP strives to help Emerging Professionals in energy efficiency gain leadership and management skills needed to grow and move ahead in the industry. With a top-notch scholarship and mentoring programs in place, emerging professionals have the opportunity to grow in energy efficiency guided by an industry veterans. In addition, AESP offers events throughout the year and resources to welcome and help our newest members of the community to realize lasting meaningful careers in energy efficiency.
Emeritus Member
If you're retired, AESP wants you to stay involved! We invite you to join AESP at the Emeritus level and stay in touch with the industry. At the same time you have the opportunity to share your valuable knowledge and experience with others. Membership is only $99 a year (or free* if you volunteer with AESP). Learn more
Stay Connected. Get industry scoop. Advance your career.
AESP membership is the best way to network, stay informed, and gain access to education and training.