Think back to 2010 – 2012. The way we do the business of energy looked quite different. Silos were common, any consensus was lacking, and headwinds were strong. While today we face new challenges, we are tackling our problems differently.
To match today's challenges and today's collaborative, win-win approach to the work of energy, AESP

has

altered its

T

opic

C

ommittee structure. Our revised Topic Committees deconstruct silos around technology and business practices through earnest collaboration. Each Committee seeks to accelerate the deployment of innovative market solutions and technologies to the distribution grid. 
Our Topic Committees help members find and deploy tech-agnostic, best-fit solutions for their clean energy challenges, and build a tight-knit community of collaborators they can rely on. Here's a sneak peek at our new Topic Committee structure. 
Marketing & Customer Experience
The Marketing & Customer Experience Topic Committee facilitates thoughtful discussions and helps members stay current on the ever-changing marketing and customer engagement trends and technologies in the evolving field of energy. 
Business Issues

&

Regulatory Models
The Program Lifecycle Topic Committee fosters collaboration and idea sharing between AESP Members on designing, managing, and aligning program offerings that entice customers to participate in programs to achieve planned goals.
Emerging Tools, Technologies,

&

Methods
The Emerging Tools, Technologies, & Methods Topic Committee identifies new and emerging technologies, product categories, and software or data-driven solutions, and shares related learnings. The Committee also strives to learn about upcoming technology trends and offerings that will impact the industry. 
Advancing System

&

Climate Resilience Initiatives
The Advancing System & Climate Resilience Initiatives Committee fosters collaboration and idea-sharing between members on topics that advance utility resilience efforts, including grid resilience, climate resilience, and the interaction between the two. This Committee will provide an open forum for all things that support or challenge resilience, such as DERs, electrification, renewables, demand flexibility, grid modernization, natural disaster preparedness and response, environmental justice, and more. 
The Unveiling
The revised and re-launched Topics Committees had their first in-person meetings at AESP Annual Conference at the end of February in New Orleans, LA. Each Committee carries on work virtually through the AESP Together Platform, which enables real-time resource and information sharing and periodic virtual meetings. It is hard to understate the value added through these in-person and virtual engagements to our member's careers and business objectives. The response to the new direction was positive among the AESP Membership.
"I am so excited for the new topic committee structure as it will better encourage cross-pollination of ideas. No longer will specific technologies or solutions live in their own silos. Looking forward to improved collaboration on future clean energy solutions!"

Jordan Folks, Opinion Dynamics
Getting involved with Topic Committees is easy. If you are a current AESP member, please reach out to Jen Lee at [email protected]; If you are not a current AESP Member and interested in members, please reach out to Ashley Smith at [email protected]. 
We look forward to seeing you on a Topic Committee soon, virtually and in person! 
Laura Schauer
Executive Vice President, Illume Advising
Laura has more than 20 years of experience in the energy services industry and has been an active AESP member for much of her career, serving on topic committees, participating in conference planning, and developing and delivering AESP trainings. Laura's professional work centers around providing exceptional research, evaluation, and strategic consulting services.
In addition to her passion for technical work, Laura finds joy in engaging in strategic thinking and ideating with her colleagues and is passionate about serving the industry—whether it be her clients, AESP members, her ILLUME team, or colleagues. Prior to joining the AESP Board of Directors, Laura played an active role in AESP as Research and Evaluation topic committee chair and continued her engagement as Board chair of the topic committees through this year.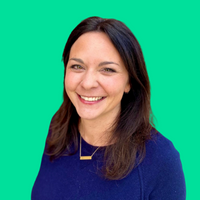 Katie Vrabel
Director of Sustainability, Buckingham Companies
Bringing over a decade of experience in the energy industry, Katie focuses her leadership and passion around building performance and customer satisfaction. As Vice President of Waypoint Energy, Katie manages a remote team of professionals and multi-scope programs predominantly focusing on the commercial real estate sector.  Starting as a broker in commercial real estate, Katie also worked in the natural gas industry before moving to energy efficiency.  She brings a fresh and balanced perspective to any initiative. Ms. Vrabel has worked extensively on partnership collaboration, and in the delivery and growth of large utility portfolio energy efficiency offerings, including the statewide Energizing Indiana initiative.   
With an emphasis on teamwork, quality results, and a quick wit, Katie enjoys tackling obstacles and solving problems with open mindedness and candor.  Katie, a Fitwel Ambassador and LEED Green Associate, is an active member of AESP, Midwest Energy Efficiency Alliance (MEEA), and the US Green Building Council, including the Indiana Women IN Green Committee.  She has a BS from Indiana University and an MBA from Texas A&M.